Uncovering customer insights, developing brand strategies, promises and narratives, designing identity systems, redesigning the user experience (UX) to writing brand guidelines.
I've been building strong brands for 20 years across FMCG, Financial, Healthcare, Retail, NFP's, Technology and much, much more.
View a few examples below
Westpac live – digital brand guidelines and UX
Brand guidelines created for Westpac's new 'Westpac Live' banking platform. With a lot of money invested in the launch, the new identity had to sit seamlessly with the current logo and work across a tonne of different executions.




Herron –
brand strategy, design & UX
With Panadol and Nurofen dominating the market, Herron targeted men to create a point of difference.
But research showed that most men didn't know the difference between Ibuprofen and Paracetamol. In fact, men found the whole category confusing. To create a change of behaviour we had to make the message as simple as possible.
"What hurts, my head or my body?"

. This simple striking campaign stripped back all the unnecessary information to get to the basics of the problem. Not only does it simplify their decision making process, it's also empowers and educates an audience too embarrassed to ask for help.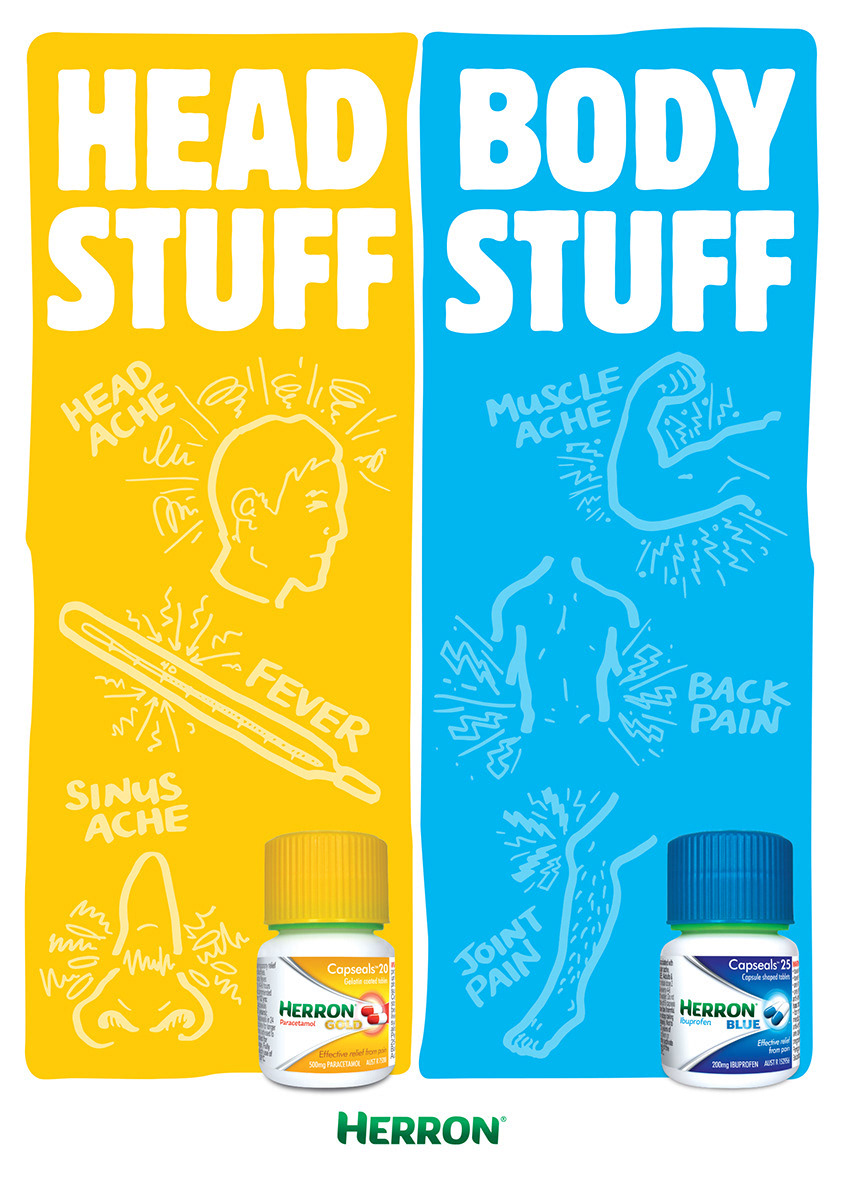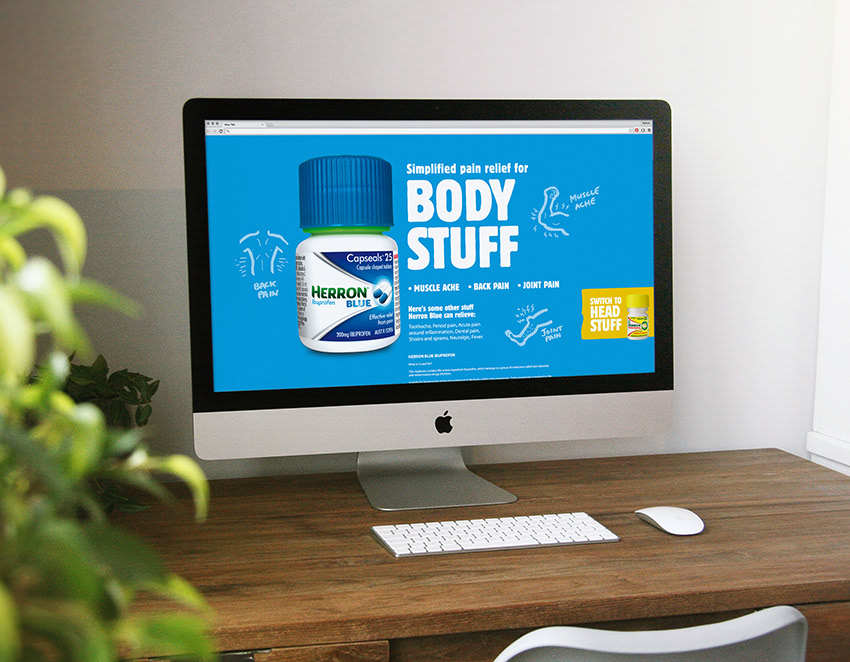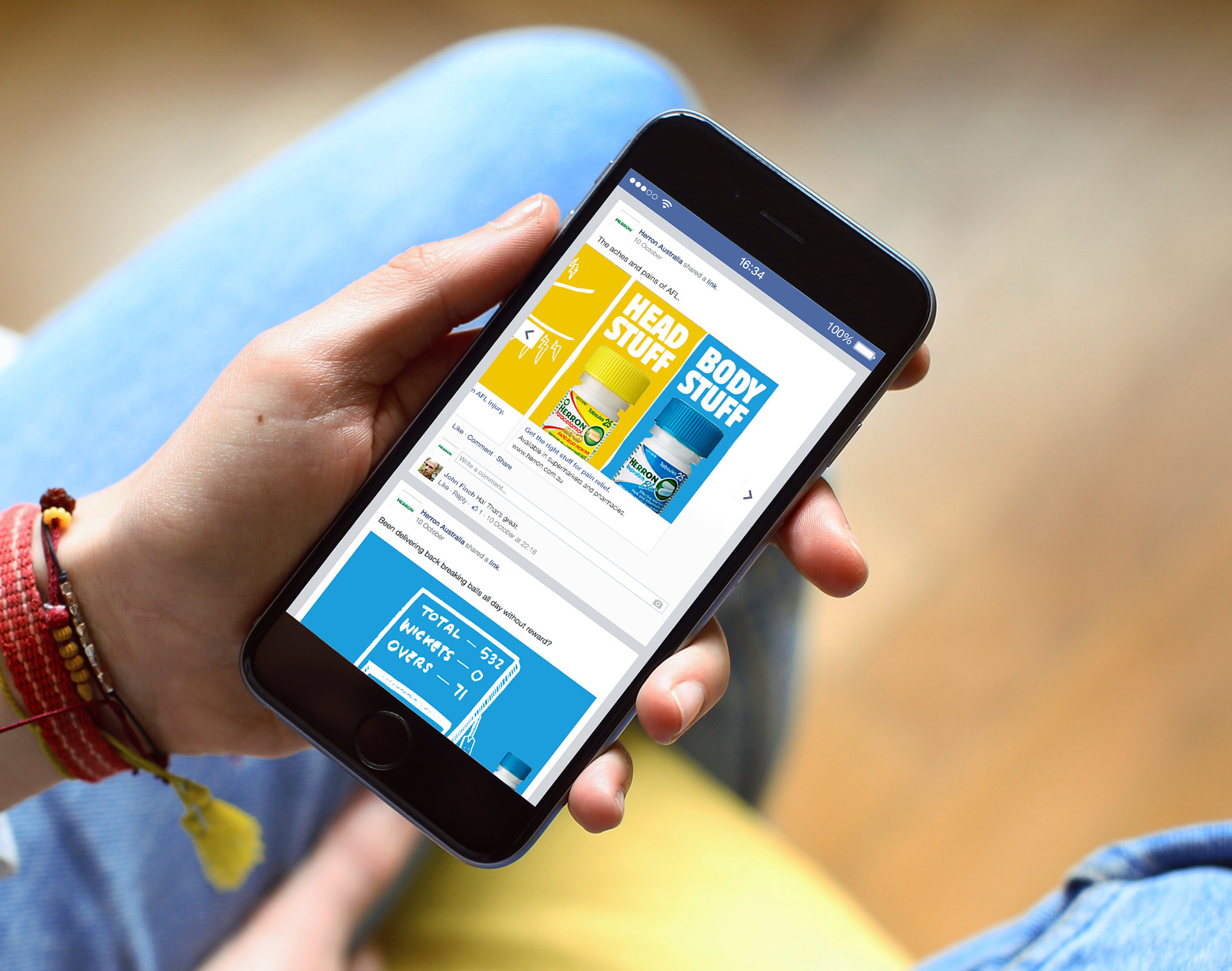 The Kids Cancer Project –
brand guidelines
The Oncology Children's Foundation had a major image problem. In a market place suffering from charity fatigue, they looked outdated, tired and uninspiring.
People love to support charities in a visual way and with just a quick peek at the charity landscape, you can see various brands owning their unique look (ie; Pink is associated with Breast Cancer). So we knew we had to create an exceptional presence if we wanted to create a movement.
First we changed the name to 'The Kids Cancer Project', as research showed nobody understood what 'Oncology' meant. Then we created a striking, ownable new brand identity that reinforced the brand story.