Influencing the decision making process, educating during  consideration, developing UX and UI systems that aid the customer experience and lead them towards a sale.

I know how to develop engaging comms that show up at the right time.
View a few examples below
Customer research and a site audit revealed what we already knew – Volkswagen's website was a mess. The things people were actually interested in was either hard to find or not there at all.
The UX hadn't changed in years and it was obvious that it hadn't been thought out properly from a customer perspective right from the start. On top of that, a restrictive modular template from the German HQ was holding back any real change and innovation.
However, without needing to shoot any new imagery or create any new templates, I discovered a way to hack the modules that would modernise the site, reduce the amount of content and create a much better customer-focussed user experience.

Research revealed that customers visiting the Volkswagen website were being overwhelmed by their large vehicle range and were left unsure which car was right for them.
We solved this problem with 'The Volkswagen Car Finder'. A tool that asked users more consumer friendly lifestyle questions to hep find the perfect car for them.
This project required IA, complete user journeys, UX and UI development to create an asset that customers and Volkswagen found useful. It not only provides customers with help in choosing a vehicle, it provides valuable data and insights for Volkswagen.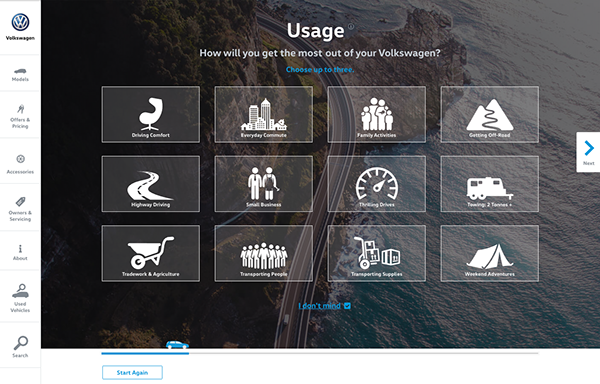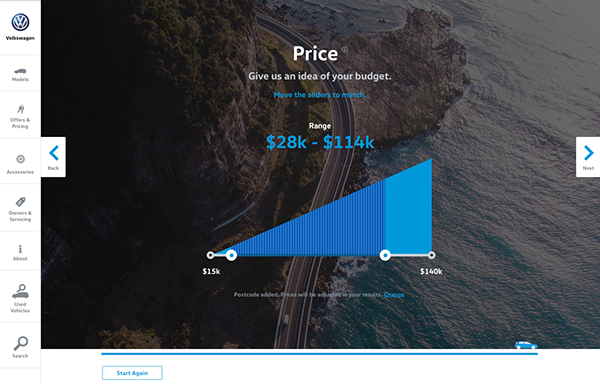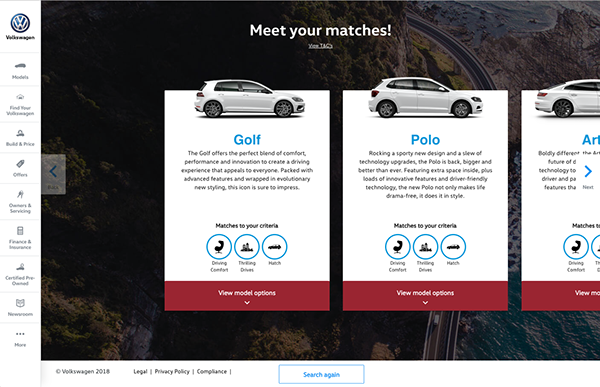 Kambrook – social, OOH and content
Kambrook's personal 'Blitzer' had gone gang busters. To build on that success they designed a whole family of 'Blitzers' to suit different tastes and needs. 
The "Which Blitzer are you?" campaign matches lifestyle choices with different Blitzer's to help inspire our audience and guide them towards a purchase.
The campaign consisted of YouTube pre-rolls, OOH, social content and even an online social game.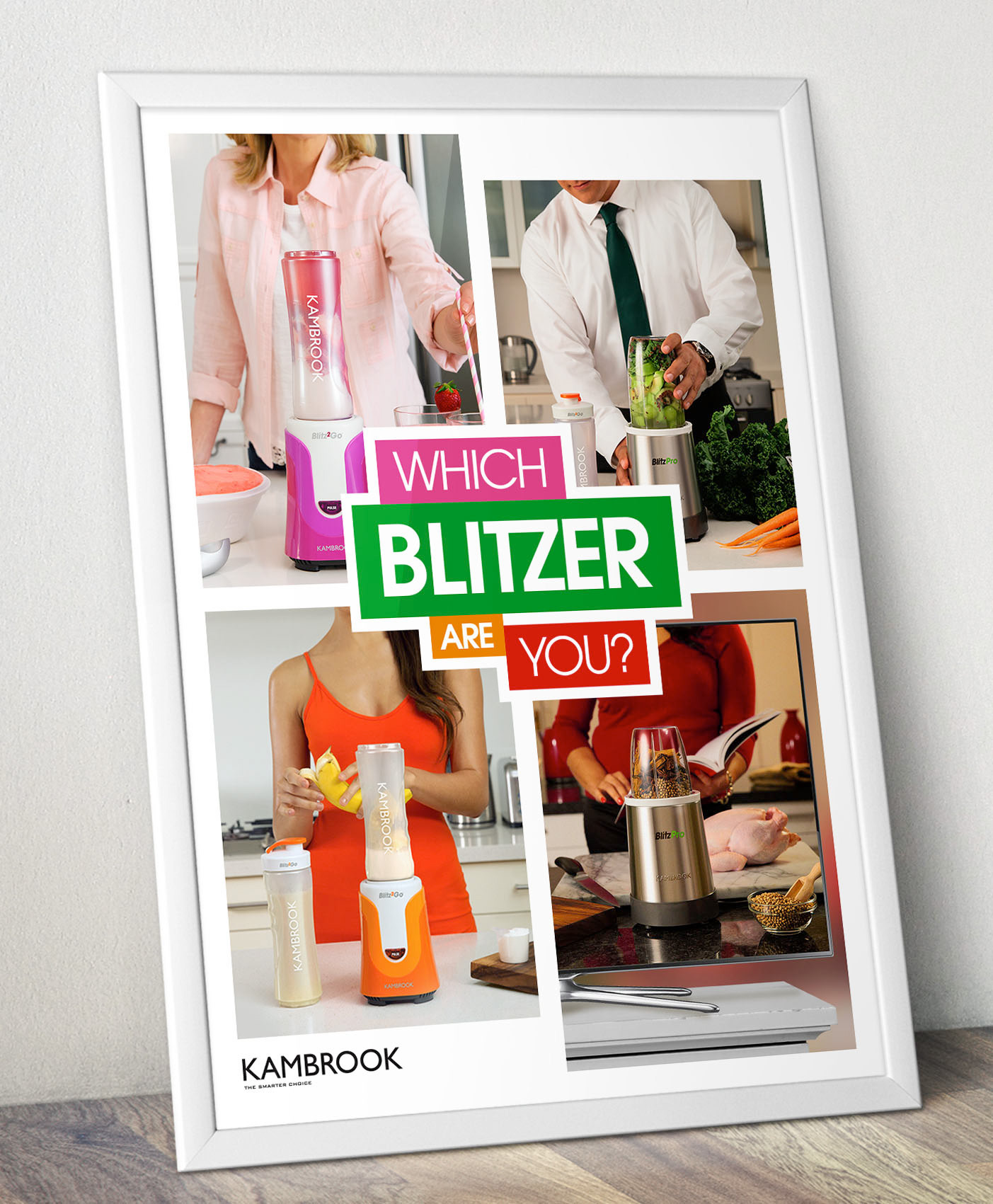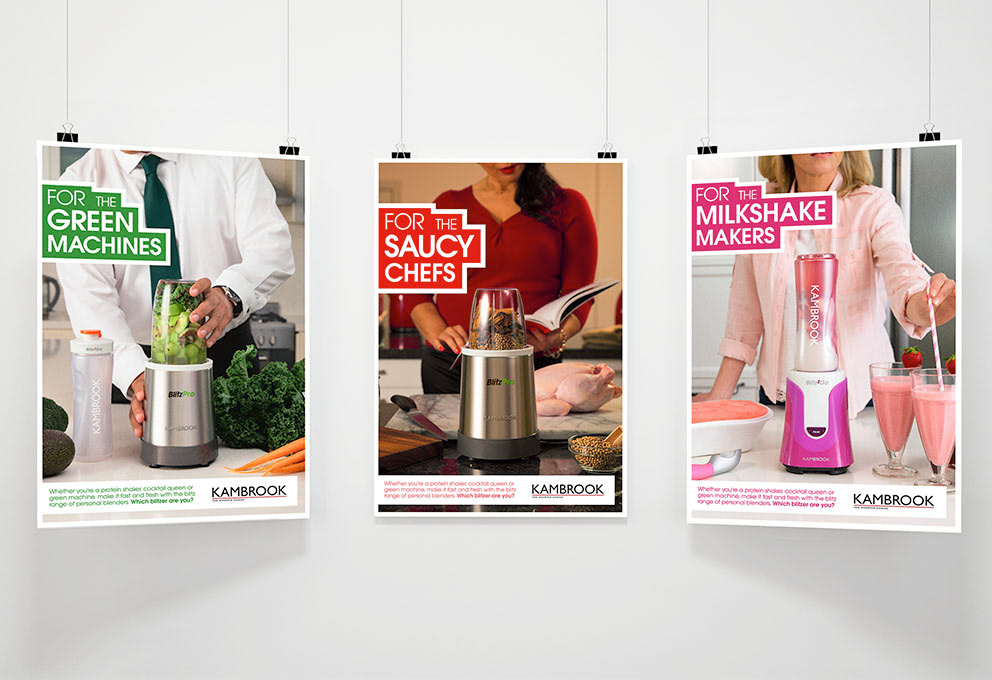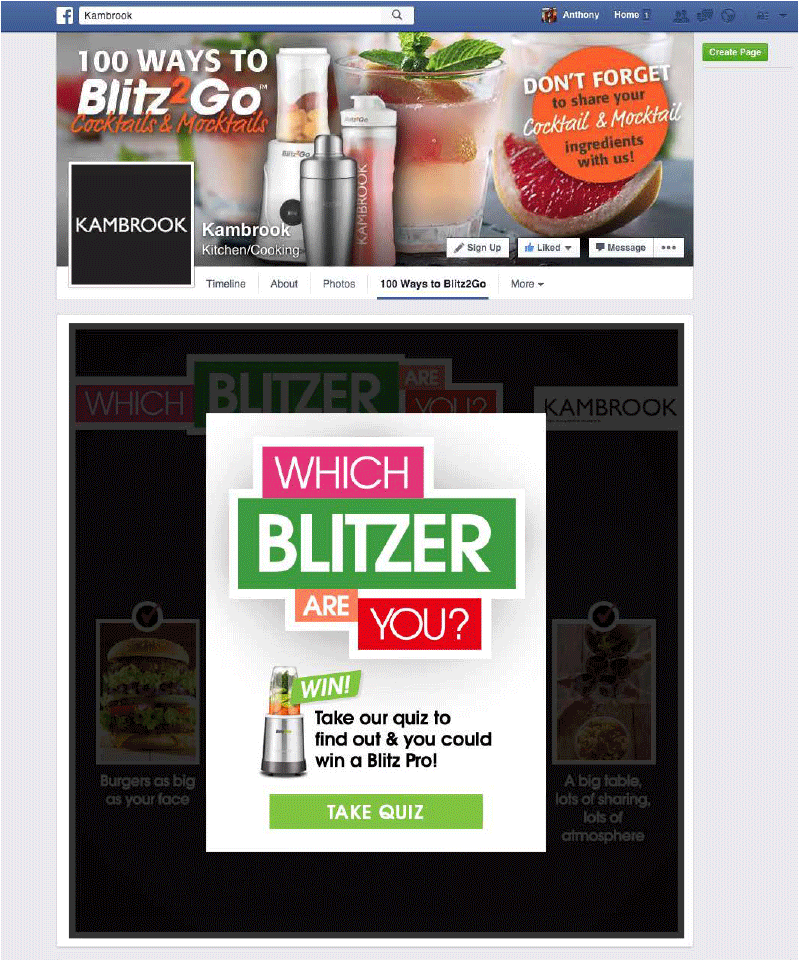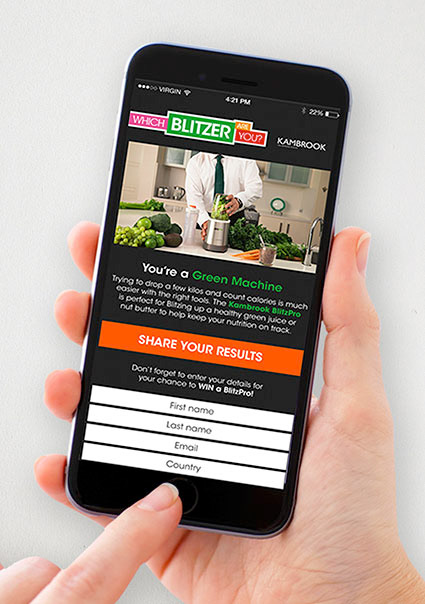 Google wanted to show Australians how using the Google App was a great way to solve everyday problems.
We knew the more relevant we could be to people's genuine needs and if we could personalise our message to them, the greater our chance of influencing their behaviour.
So we hijacked videos we found on Youtube that we felt had viral potential. We then retro fitted them with Google App queries to tell a short story. Both videos clocked up over 2 million hits each.
Breakfast habits have changed and as a result the whole cereal category is in decline. Sanitarium wanted to remind busy mums of all the healthy Weet-Bix combos they could be feeding their kids, or themselves.
We realised most of us remember how tasty Weet-Bix are, but have forgotten just how healthy and easy it can be. 
So, rather than tell mum's it was easy, we showed them. With a few ingredients and some Weet-Bix, we appealed to all the senses to create a delicious, healthy breaky.